Share This
Artbox.dk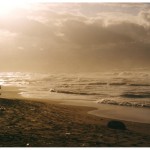 The artbox.dk approach has been to evoke a vibration, which intensely collects apparently diverse sparks of expressive abstract art. The aim is to add a wide range of images to the contemporary parameters of ARTspaces taken place at the moment.
What is a box? Does it reflect human capacity in general – generated within transmitted without? Do we build up categories eager to control or to capture the many "boxes" in the one as a whole? Is it both?
Artbox.dk can be perceived as a symbolic mark of a human body, mind and soul or simply as gentle movements acting the spontaneity in time as a whole. I'll sincerely leave the visions unlimited with you for you to grasp your own impressions by opening the many transcending artboxes in the One:
There are visions, there are memories. There are echoes of thundering hooves. There are fires, there is laughter. There's the sound of a thousand doves. There are horizons, there are limits. There are windows of a boundless sight. There are passions, there is silence. There's the sense of a colourful tide in wheels of delight.
Enjoy a creative Artbox fly – you may find a space to relate & interact
                                  Welcome to www.artbox.dk a dynamic space of eternal moments
                                                            created by Marianne Lund-Uhrenfeldt